Premium Access: Español - English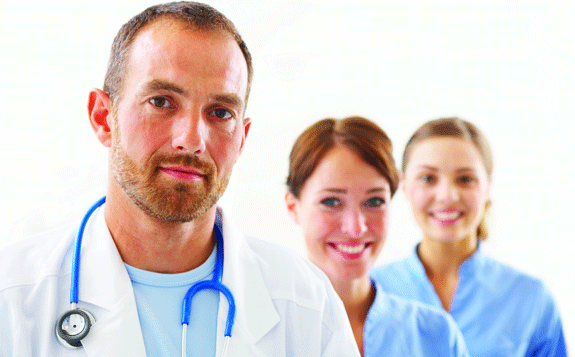 Accessible to everyone?
-The access to the main database of the scientific world with regard to the training of health professionals is almost always out of reach of most of these. This is due to the high cost of acquiring their products. Databases such as UpToDate ($ 45 USD per month) or ScienceDirect (on average $ 35 USD per item) are only examples of what it means how difficult it is for students and professionals from developing countries to achieve vital skills for health careers without access to these resources in many cases.
1.-Why Acquire a Premium Account in SJ4All?
-In SJ4All we reduce the economic gap to maximum, providing premium access to thousands of scientific databases available for affordable prices.
2.- Why trust in SJ4All?
-Because since we started this project more than a year ago, we have provided free access and premium accounts to our supporters and created a group on Facebook to facilitate all scientific articles from our community without charge.
-Because we are online most of the day, responding and assisting our users via Facebook or Email.
-We currently have a long list of donors and buyers who support us and thousands of users who follow us daily on our Fanpage and Facebook group have benefited from our resources.
3.- Are there any Additional benefit?
-Once you make an acquisition, you become a part of an internal list of SJ4All and you can request technical assistance when you need it.
-We periodically create events on Facebook where only members of our internal list participate and benefit. In these events we often give free access to different databases.
4.- How to make a transaction to SJ4All?
-Transactions from around the world are through PayPal in the Store.

5.- What to do after completion of the transaction?
-Once the transaction it's done send us a message by email sending a photo (proof of payment) or Screenshot if the transaction was done online.
-After verifying the transaction we will proceed to send you the requested resource.
6.- How long and where will I get the resource acquired?
-Once verified the transaction, we will provide you the information needed to access to the database acquired within 24 hours. We are usually online most of the day, being the immediate response. The access information will be send by Facebook inbox or email.
7.- Do you accept non-economic collaborations?
Yes, You can share with us by email, original login data (own or nearby) to access databases or universities with a subscription (this information will not be published or shared). In return you can request articles or ebooks as gifts, as well as Premium database with a duration in relation to the information provided.
8.- May I get a FREE Premium Database Account?
If you can persuade three of his colleagues to purchase the same database or one with the equivalent price, you get the same resource for FREE.
-Example: If you convince 3 colleagues to acquire 3 UpToDate + Mobile account for three months each one, you will get an UpToDate Online + Mobile account for three months valued at $ 40USD for FREE.
-Resell our resource since 3 units you can get significant discounts.

About refunds: Only in the scenario that we cannot provide the access service, we will refund the total or partial amount to all members who request it, if the problem cannot be solved within 72 hours after the problem is reported. The refund request must be submitted within a maximum of 24 hours after receiving the password via email.
About the technical service: If there is a problem with the password acquired, you can write to us to solve the problem. It is the responsibility of the user to report possible errors in the account in time.
If you have another question, contact us by email to: scientificjournals4all@gmail.com